Is Nevada a Good Place to Retire? No, It's a Great One! Here's Why…
We often hear the question, "Is Nevada a good place to retire?" Our answer is a resounding "Yes!" and we provide the reasons in this article.
So, you're ready to retire, those long days of working and commuting are over, and you are ready for the next phase in your life. Many people contemplate relocating upon retirement to see a new area of the country, meet friendly people, and enjoy different experiences. Nevada ranks high on the list of favorites for retirees for a number of reasons.
Is Nevada a good place to retire? The Incredible Cities are One Reason Alone
Whether you are looking for glitz and glam or the life of an outdoor adventurer in your retirement years, Nevada has everything you're looking for and then some. Due to its varied terrain including mountains such as Monitor, Schell Creek, Sierra Nevada, and Santa Rosa, as well as deserts, there are plenty of outdoor and indoor activities for the body, mind, and soul.
Las Vegas. Whether you're looking for scintillating entertainment or hours in the casinos, Las Vegas is the place for you. But there's so much more to do in Las Vegas besides gambling including Fountains of Bellagio, the Mob Museum, the High Roller Viewing Deck, The Strip, The LINQ Promenade, and so much more. In fact, you may need all of your retirement years to experience them.
Boulder City. Home to the breathtaking Hoover Dam and Lake Mead, Boulder City provides more of a wilderness base for retirees interested in grand scenery, hiking trails, and campsites.
Carson City. This thriving city offers excellent amenities, lovely neighborhoods, year-round outdoor recreation, and a bustling arts and culture scene to keep any retiree busy and enthusiastic.
Housing is Readily Available
Due to the incredible amount of land, affordable housing is available in Nevada, with the market ready for newcomers to buy. Nevada's tax laws also make things easy on home buyers as they won't have to worry about county, city, or state taxes upon purchasing a home. The process promises to be smooth and painless, helping to ease your transition into retirement.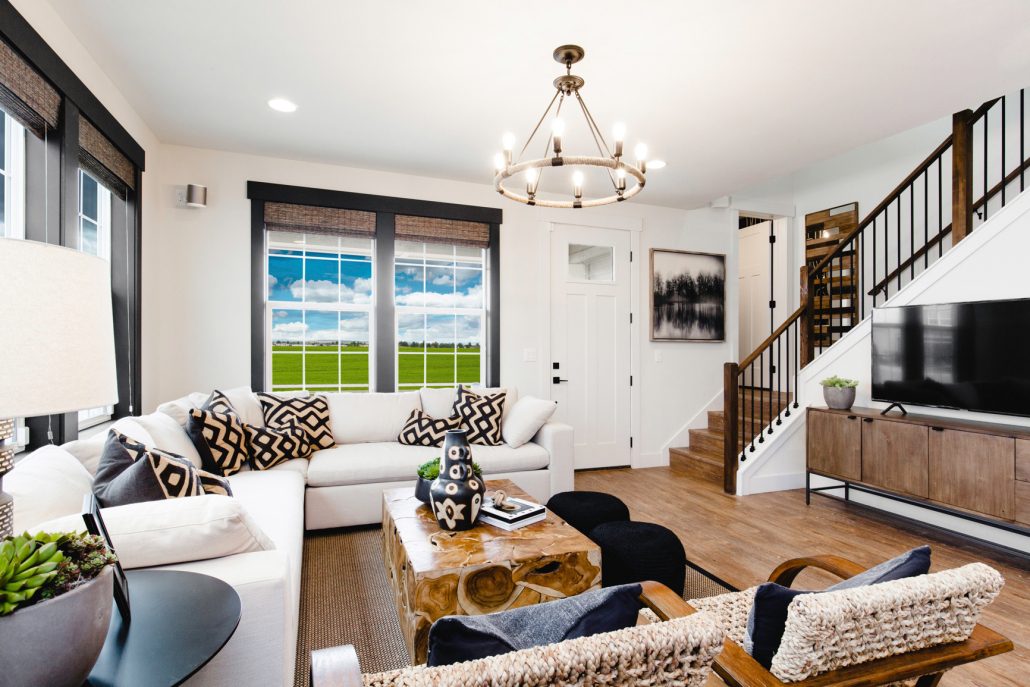 The Economy
Due to the robustness of Nevada's primary industries, its economy is in great shape. As a popular tourist destination, Nevada's economy is based on gambling and entertainment, cattle ranching, and mining.
Property Taxes are Low.

Every retiree wants to know how they can save money, and because Nevada has such a strong tourism economy, the taxes are lower when compared to most states across the country.

1,2

Zero State Income Tax.

With so much revenue being generated across the entertainment and tourism industries in Nevada, all retirement income is tax-free.

1,2

Part-Time Jobs Abound.

If you're a retiree who isn't quite ready to give up the workday entirely, Nevada offers a hot job market, especially in Elko, Carson City, and Reno.3
Delightful Climate
The United States runs the gamut of weather climates, from the bone-chilling cold in the north to blistering heat and humidity in the south. After dealing with climate extremes, retirees find it exciting that Nevada offers a delightfully calm, warm, and sunny climate with few weather risks to worry about. Nevada doesn't get hurricanes or blizzards, and its semi-arid climate means scant rainfall. On occasion, the thermometer can climb to triple digits, but the lack of humidity in the air keeps the environment comfortable. People of retirement age generally appreciate the warm, dry air, as cold weather often makes seniors more susceptible to illness. Plus, with an average of nearly 300 days of sunshine every year, there's always something to smile about.
Is Nevada a Good Place to Retire? Yes, Because Friends & Family Will Want to Visit
Rather than moving to a remote location that offers nothing by way of entertainment or activities to visitors, Nevada has got your back where that is concerned. Because tourism is Nevada's main industry, flights and hotel bookings are inexpensive, and car rentals are readily available.
It's an appealing destination for all ages, so your friends and family may end up visiting you more than you expected!
The Superb Retirement Communities Say It All
Since Nevada is such a popular retirement option, there are a great number of affordable and luxurious retirement communities across the state. Connecting with other retirees is crucial to putting down roots and familiarizing yourself with your new surroundings.
Take Life at Your Own Pace When You Retire in Nevada
There are plenty of fun things to do in Nevada; events, activities, and means of entertainment, in other words, you'll never be bored. On the flip side, the wilderness, desert, lakes, and other beautiful natural marvels create a space for solitude, independence, and personal growth.
Is Nevada a good place to retire? The real question is, why would you want to retire any place else?
Sources:
"

5 Good Reasons to Retire in Nevada

" on Practical Tips and Articles for Buying a Home in a Master-Planned Community.

"

7 Pros and Cons of Retiring in Nevada

" on Aging Greatly. 

3. "

The 10 Hottest Job Markets in Nevada For 2020

" on Zippia.