North Lake Tahoe – Buying a Second Home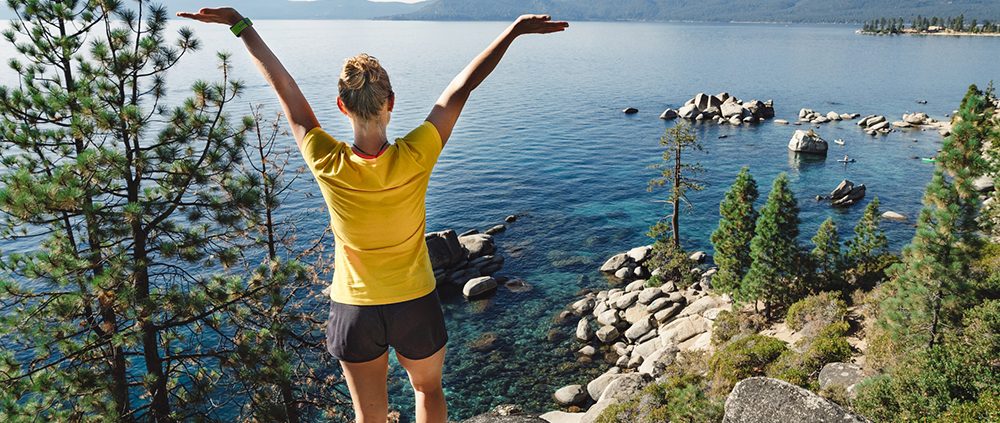 Owning a home is truly the American Dream. Owning a second home may seem like a fantasy, but that doesn't have to be the case. There are a variety of reasons why people look into purchasing a second home. Whether these reasons are financial, emotional, or just plain practical, a second home can improve quality of life and provide a realistic solution for many of life's issues. While North Lake Tahoe homes for sale can be quite costly and not always readily available, there are brand new "lock and leave" homes just 20 minutes away.
Why the Lake Tahoe
Anyone who already lives near Lake Tahoe might chuckle at the question. After all, its breathtaking natural scenery is set among the country's largest alpine lake, creating stunning views of sandy beaches, impressive mountain ranges, and a never-ending list of exciting activities. 
There are few places in the country that boast such tremendous raw beauty, let alone combining that with a strong sense of community, adventure, and family-friendly neighborhoods. Buying a second home in the Lake Tahoe area means opening your life up to spectacular vistas and year-round opportunities for outdoor – and indoor – recreation including:
Donner Memorial State Park and Emigrant Trail Museum
Kings Beach State Recreation Area
Homewood Mountain Resort
Heavenly Ski Resort & Gondola
Harrah's Casino
Lake Tahoe Cruises
Lake Tahoe Balloons
Fishing, hiking, boating, and more.
Why Buy a Second Home?
As a vacation property. You might be tied to your regular home base for various reasons family, career, or investments, so buying a second home as a vacation property makes 
sense so you and your family can have a change of setting and rejuvenate yourselves in a different part of the country.
As a real estate investment. People are always looking for prime real estate to either rent or buy. Purchasing a second home creates more opportunities in the real estate market.
You want to upgrade. For some people, purchasing a second home is enticing because they want a newer home with upgraded amenities they don't currently have in their existing home. By upgrading, you can live in the new home and rent out the one you currently live in.
As a commuter home. You or your spouse may work far enough away from home, that it makes sense to purchase another home when the regular commute isn't reasonable.
For a family member. Perhaps your college-age student can't or doesn't want to live on campus, or you or your spouse's parents want to live closer to the family. 
Details to Consider on North Lake Tahoe homes for sale
Whatever your reason for purchasing a second home, there are many details to consider before pulling the trigger.
Insurance. In most cases, homeowner's insurance applied to a second home usually costs more than on a primary residence. The type of insurance may vary also, depending on the type of rentals offered (short vs. long term).
Travel time and cost. If your second home is a vacation home, you'll want to make sure to budget for the time and cost spent traveling from your primary residence to the 
vacation home.
Maintenance. Regular upkeep of a second property is crucial – for safety and security as well as to stay harmonious with the neighbors. Lawns will need to be mowed and plants 
will need to be fertilized, cut back, and watered. If you don't live nearby, hiring a property manager can ease your mind in getting these chores done seamlessly.
Furniture. If you intend to stay in the home yourself and not rent it out, additional furniture pieces are a luxury you can afford on your own timeline. However, if the second
home is intended as a rental property, you'll want to be sure it's elegantly furnished and up to date.
Are you ready to purchase a second home? North Lake Tahoe homes for sale offer buyers an opportunity to experience all of the intrinsic beauty that is in the Lake Tahoe Nevada region. From the ever-changing, four-season weather to the over 70 miles of shoreline around Lake Tahoe, the families that call this magnificent area their home are among the friendliest, and most outgoing in the nation.
Resources for this article:
https://www.nerdwallet.com/article/mortgages/buying-second-home
https://travel.usnews.com/Lake_Tahoe_CA/Things_To_Do/
———-
https://littlelanecarson.bateshomes.com/wp-content/uploads/2022/03/GettyImages-1129815502.jpeg
667
1000
Jon Lightfoot
https://littlelanecarson.bateshomes.com/wp-content/uploads/2021/01/Little-Lane-Logo-Color-28129.png
Jon Lightfoot
2022-03-25 13:06:00
2023-03-24 07:21:49
North Lake Tahoe – Buying a Second Home