The Top Five Reasons to Live in Carson City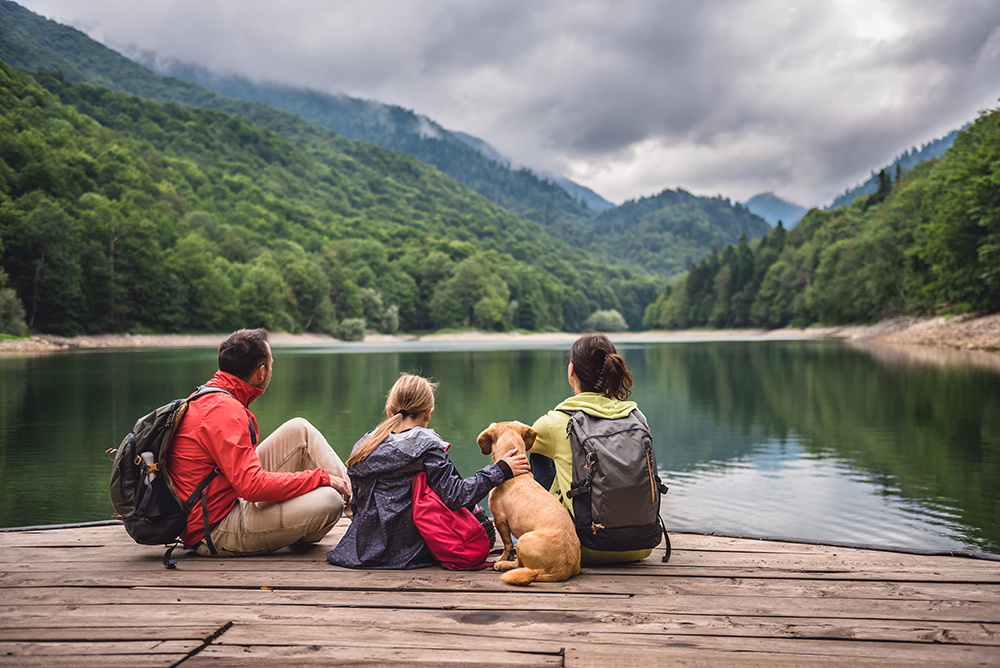 If you have considered moving in the past year, you are not alone. According to change-of-address data from the U.S. Postal Service, nearly 16 million Americans moved in the first six months of 2020—and that was in the midst of a pandemic.
Thanks to the rapid adoption of remote work, many people are untethered from their current location. With this newfound freedom, they can live anywhere and still keep their current job.
Is Carson City a Good Place to Live?
Like many people, you are probably wondering which part of the country will best suit you and your family. Well, if you ask us, there is no better option than Carson City, Nevada. The Silver State's capital is a great place to settle down, start your career, raise a family, or retire— so if you are asking yourself, 'Is Carson City a Good Place to Live?' here are just five reasons why we think it is:
A City on the Rise
Now, if you are wondering 'What is it like to live in Carson City?' It is a relatively small city with a population of just under 55,000. However, it is also a city on the up and up.
The city saw job growth of 3.3% last year alone, and experts estimate that the city's job market will grow 40.6% over the next decade. This is a significant increase over the national average (33.5%), making Carson City a great place to start your career.
Which industries are booming in Carson City? First and foremost, this is an excellent city for aspiring civil servants. As the Nevada state capital, Carson City has many government offices in the city—and many government jobs to fill.
However, there is even more going on, Carson City also has thriving industries in manufacturing, outdoor recreation, and much more.
Great Schools in Carson City Nevada for Kids
Anytime a family moves homes, there is one question at the top of their minds: does this area have good schools? This is critically important, as educators play a pivotal role in shaping our children's lives and minds. Every parent wants their kids to get the best education possible, and that often means living within a school district that provides excellent educational opportunities.
The Carson City School District offers a variety of academic, social, and athletic programs to enhance children's development. Additionally, for families looking to specific areas of study, there are local private and charter schools to consider.
The Outdoors at Your Fingertips
In Carson City, you can enjoy all four seasons, from warm summers (the temperatures reach 90 degrees on average) to chilly winters (around 46 degrees—though it often gets cold enough to snow).
Carson City also provides ample opportunities to enjoy the great outdoors. Spend a day on the slopes and still sleep in your own bed. There are seemingly endless destination ski resorts within driving distance. Want to enjoy your summers by the water? Beautiful Lake Tahoe is less than 30 minutes away. Want to spend a weekend camping under starry skies? Hop in the car and head east; the nearby city of Tonopah has been ranked number one in the country for stargazing. With all the activities in Carson City, NV it is easy to embrace your adventurous side and get in touch with nature.
Plenty of Nearby Entertainment in Carson City Nevada
Ready for a good time? There is plenty of nearby entertainment in Carson City, NV from museums, casinos, and restaurants, to shops of all styles and varieties. The city is also home to several public art installations, which makes it a great place to get a snap or two for your Instagram account.
If you are interested in arts and culture, Carson City has a thriving live performance scene that is great for art enthusiasts and families alike. You can take in a live performance at the Carson City Symphony or the Brewery Arts Center, take in a showing with the Carson City Classic Cinema Club, or cut a rug each summer at the city's annual jazz festival.
And of course, no city in Nevada would be complete without a casino or two. You can test your luck at one of the local casinos and have a ball playing blackjack, roulette, or slots with your friends. That is one great way to spend a Saturday night.
Another advantage to living in Carson City: you can live at Little Lane.
This neighborhood of luxury homes combines the convenience and luxury of urban-style homes with the tranquility and beauty of Carson City itself. When you spend your weekend's shopping, gambling, and marveling at Lake Tahoe's beauty, AND THEN come back to one of these stunning homes, you will believe that Little Lane is a little slice of heaven.
Discover Homes Available in Carson City, NV
If you are like us and think Carson City is a good place to live and want to learn more about our homes or about Carson City, please contact us today. Trust us, this city—and this neighborhood—is worth your attention.
https://littlelanecarson.bateshomes.com/wp-content/uploads/2021/05/Top5Reasons.jpg
446
666
Shannon Gross
https://littlelanecarson.bateshomes.com/wp-content/uploads/2021/01/Little-Lane-Logo-Color-28129.png
Shannon Gross
2021-05-03 20:15:33
2023-03-24 08:20:22
The Top Five Reasons to Live in Carson City