Fun & Easy Ways to Embrace Winter in Carson City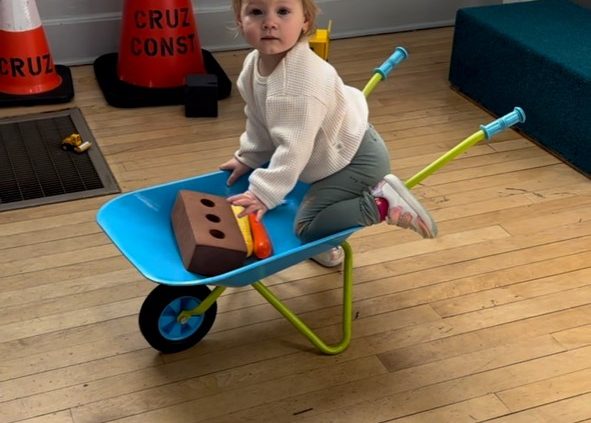 With a little over 20" of snow each year, Carson City is the perfect place to enjoy the winter weather. The lows and highs for the season are right in that range where visitors and residents can have fun without worrying about temperature extremes. Plus, Nevada's State Capital is located in Eagle Valley, putting it at the center of majestic mountain ranges. With the Pinenut Mountain Range to the east and the Sierra Nevada Range to the west, there's always a spectacular panoramic view as well as plenty of things to do.
Hitting the Slopes
Whether skiing or snowboarding is your thing – or maybe you like both? There are a number of world-famous ski resorts to tickle your winter fancy. Heavenly Mountain Ski Resort and Mt. Rose Ski Tahoe are both less than an hour away. They offer tremendous views of Lake Tahoe and give skiers and snowboarders the opportunity to tackle all types of comfortable and challenging trails.
Carson Hot Springs Resort
The air temperature might be hovering around the freezing mark but that doesn't mean a thing when you slip into the second purest waters in the world. The Carson Hot Springs rejuvenate the body with an influx of soothing natural minerals and a balmy temperature between 98 and 100 degree Fahrenheit. The resort also offers a secluded mini-spa experience with plenty of eating and drinking to be had at Shoe Tree Brewing Company and Sassafras Electric Food Joint.
Hiking & Snowshoeing
There are trails galore in the Carson City area, and they provide a gorgeous setting for a literal "walk in the park" on any given winter day here. A hike in Riverview Park, Mayor's Park, Spooner Lake, and the Ash to Kings Trail turn any winter day into a day of refreshing serenity. The Ash Canyon Trail System is a network of trails that vary in length and difficulty for those who want to authentically interface with nature.
Carson City Parks & Recreation offers the public the opportunity to participate in several guided snowshoe hikes during the months of January, February and March. Focusing on a few different locations, it's a wonderful way to take in the pristine winter scenery and make a few new friends.

The Nevada State Museum
With such diverse cultural heritage, it's no wonder Nevada takes such pride in it. The Nevada State Museum engages visitors in tours through time, showcasing its rich railroad history, along with an eerily accurate walk-through mine and ghost town. 
The Museum also offers Nevada State Capitol building tours, where visitors are invited to learn about the Silver State narrative which spans from prehistoric days to mining times in the 1800's up to now. 
Nevada State Railroad Museum
Carson City's prominent role in railroad history makes it the ideal location for The Nevada State Railroad Museum. Visitors can wonder at the cars and locomotives of days gone by from the Virginia & Truckee Railroad and many of the other Silver State Railroads throughout history. Visitors are encouraged to ride the trains, ride handcars, listen to the lectures, operate the historic railroad equipment, and view the ever-changing exhibits that highlight this phenomenal time in American history.
Children's Museum of Northern Nevada
A great place to take the kids for entertainment and fun on a snow day, the Children's Museum of Northern Nevada is a private non-profit educational center. With a play-based learning environment, they are dedicated to offering unique and innovative hands-on learning adventures in the Arts, Sciences, and Humanities, providing the joy and wonder of discovery to children and families from economically and culturally diverse backgrounds.

Carson City Symphony
If you're looking for a way to warm up, why not take in one of the many Carson City Symphony events that take place over the winter? These outstanding artists offer several performances to put a bit of dazzle into the cooler months. Treat yourself to the sights and sounds of the Carson Chamber Singers and Symphony Youth Strings. Just another way you can fully embrace winter in Carson City.
Gaming
For those who like to try their luck with the slots, the Carson City area offers a variety of casinos. Carson City Nugget, Casino Fandango and Gold Dust West Casino are just a few. Treat yourself to a night of exciting gaming, live entertainment, and fine dining venues that appeal to every palate. 
In Carson City, there's every reason in the world to make winter your new favorite season. With a variety of outdoor and indoor activities to participate in, embracing the cooler temperatures never felt so good!
https://littlelanecarson.bateshomes.com/wp-content/uploads/2023/04/LL-Fun-and-Easy-Ways-to-Embrace-Winter-in-Carson-City.jpg
1280
591
Jon Lightfoot
https://littlelanecarson.bateshomes.com/wp-content/uploads/2021/01/Little-Lane-Logo-Color-28129.png
Jon Lightfoot
2023-04-21 08:30:34
2023-04-04 14:46:29
Fun & Easy Ways to Embrace Winter in Carson City